Elementary Guidance
Contact: Emily Roberts - Grades K-6
Phone: 334-897-6275
Fax: 334-897-5136
Email: robertse@coffeecounty.k12.al.us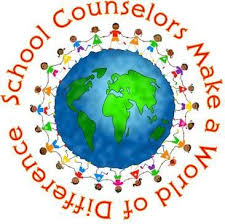 Zion Chapel School Elementary Counseling Program and Services
Our counseling program is for all students and is focused on the development of the whole child. We believe that in order to help students grow into successful adults, it is essential that our educational framework include personal/social goals in addition to career and academic goals. Our program addresses these goals collectively as well as individually in response to specific needs.
Counseling Services Provided to Students
Individual Counseling
The counselor works one-on-one with a student to help resolve individual concerns. These short-term sessions are confidential
Small Group Counseling
The counselor meets with 2-4 students who have similar concerns. These groups are confidential in nature.
Classroom Guidance Activities
The counselor conducts planned educational lessons with classes to help students deal with normal developmental tasks or issues.
Consultation
The counselor consults with students, teachers, administrators, and parents to plan appropriate services for each child.
Referral
The counselor maintains a comprehensive list of specialists who may be helpful in the event of a concern that reaches beyond the scope of the school counseling services.
Coordination
The counselor coordinates programs that help enhance the school environment.
For example:
Problem Solving Team
504 and EL Services
Assessments (ACAP and Scantron)
How does someone meet with the counselor?
Students…
Ask your teacher to see Mrs. Roberts

Leave a folded note in the box outside the counselor's office

Ask your parents to call the counselor
Parents…
Call the counselor at 334-897-6275

Send a message via email at

robertse@coffeecounty.k12.al.us

Send a note to your child's teacher requesting a meeting with the counselor.